During our big trip across Latin America, we noticed quite a stark difference in attitudes towards the gay community. On the one hand, places like Argentina and Uruguay fully embraced us. At the other extreme, however, countries like Chile and Peru were a lot more conservative.
We spent a few months traveling in Peru and found these hotels in Peru to be the most welcoming towards us as a gay couple.
---
Great Gary Friendly Hotels in Peru
---
JW Marriott Hotel Lima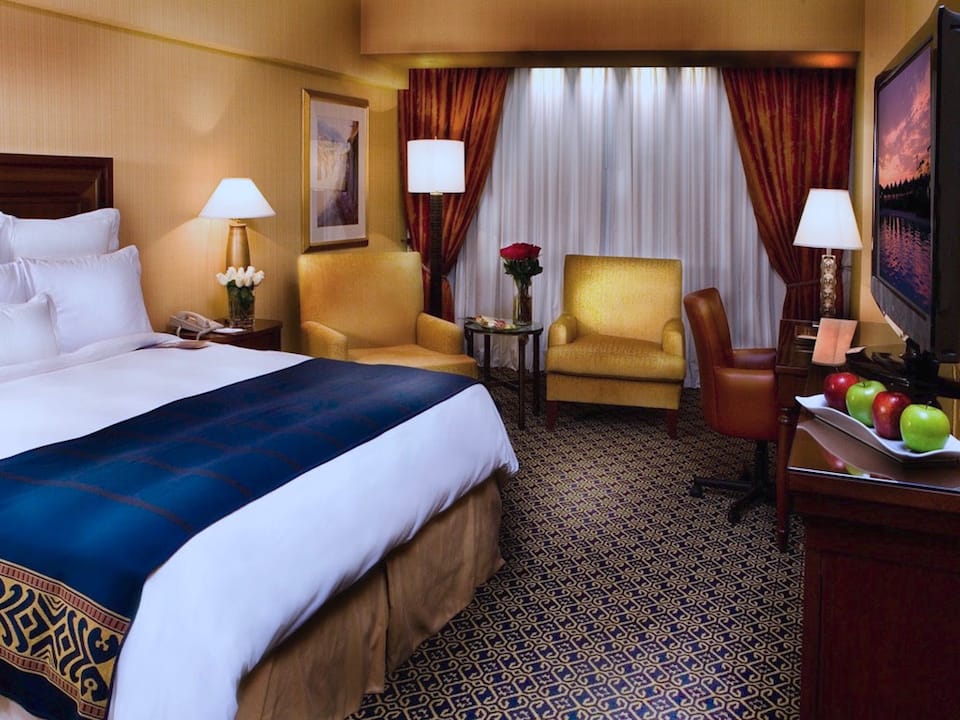 Lima is the big capital city of Peru, with a vibrant gay scene focused in the central Miraflores neighborhood. It's also close to all the main attractions of the city such as the bohemian Barranco neighborhood. The Marriott is also located right on the beachfront, so you get some pretty sweet views of the Pacific Ocean. It has its own swimming pool, spa, and two highly-rated restaurants. This gay guide to Lima will help you plan all your activities in the capital city!
---
Palacio del Inka in Cusco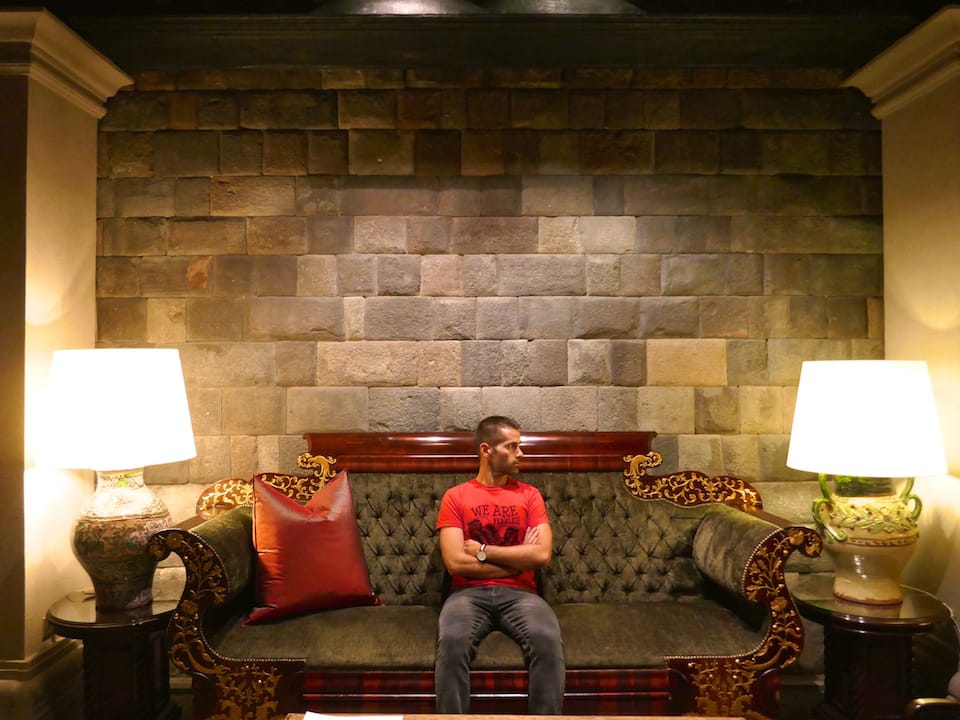 Checking into the Palacio del Inka after 4 days trekking the Inca Trail sure feels gooood! This is one of Cusco's finest 5 star hotels. It used to be a sacred Andean temple called Qoricancha, which was extremely important to its Inca ancestors.
Today it has been decorated to retain its historical authenticity so it's more akin to being in a museum rather than in a hotel lobby. It also has its own gym, spa, bar, and restaurant called Inti Raymi.
Palacio del Inka is located in the center of Cusco, making it walking distance to all the best restaurants, markets, and the few gay-friendly bars we found. You can read more in our gay guide to Cusco.
---
Sol y Luna Relais & Châteaux in the Sacred Valley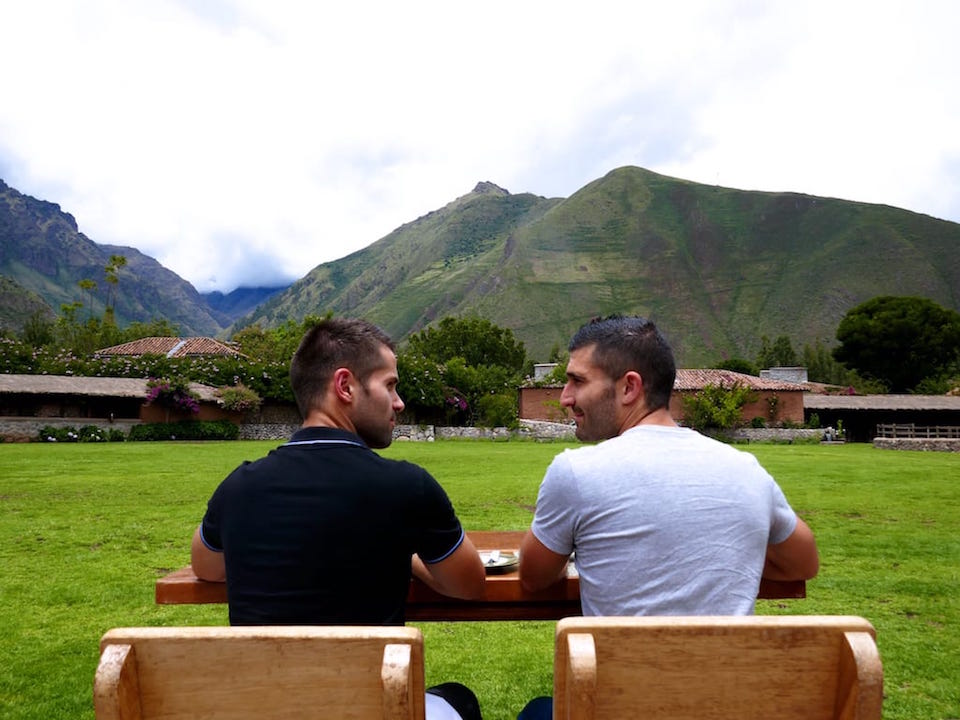 Sol y Luna is a resort & spa hotel in the Urubamba village, located right in the heart of the Sacred Valley. As a Relais & Châteaux property, it sure knows how to pamper its guests.
It has its own stables, large spa and outdoor pool with Jacuzzi. The spacious casita (small houses) we stayed in had a large bathtub, private terrace, living room area and a cozy fireplace to warm up during those cold Andean nights. The two restaurants serve up delicious gourmet foods, with one of them located on a horse ranch so you can watch the shows while you eat.
We loved their outdoor Jacuzzi most of all. Imagine sitting back relaxing hand in hand with your partner with the backdrop of the Andes mountains.
---
The Belmond Sanctuary Lodge in Machu Picchu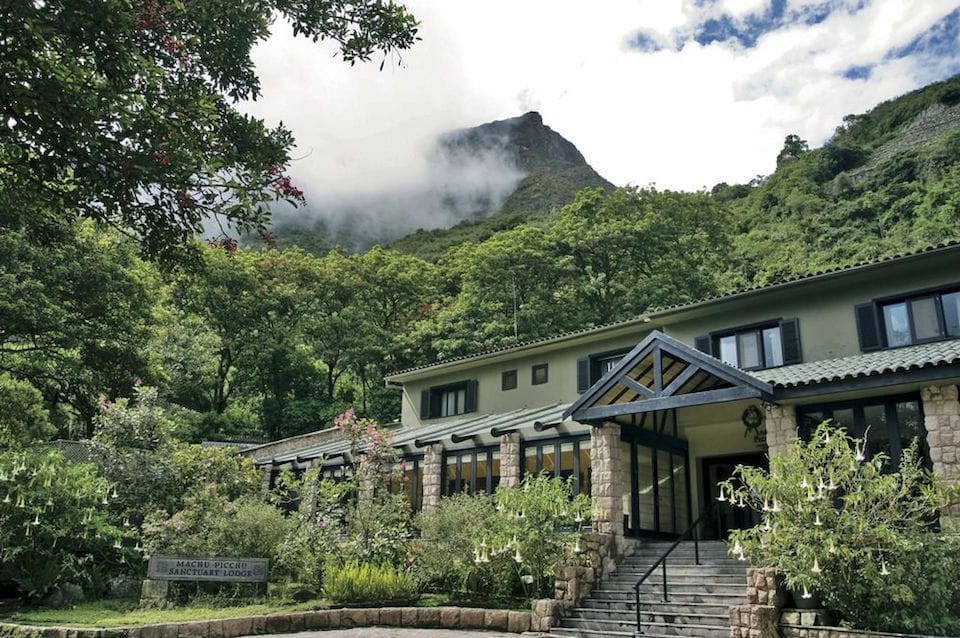 The reason why we loved this particular Belmond hotel is that it is located just 100 meters from the entrance of Machu Picchu. When visiting Machu Picchu, most come by train from Cusco and then have to take a 30 minutes bus ride. These queues for the bus can take around 1 hour or longer during peak times.
Staying at the Belmond means you can cut out all this waiting time, enabling you to be the last person to leave the famous ruins in the evening and the first to enter the following morning, also avoiding the crowds. We also love the Belmond brand because it is well-known for being gay-friendly, with an entire section on its website dedicated to LGBT travel.
---
Amantica Lodge in Lake Titicaca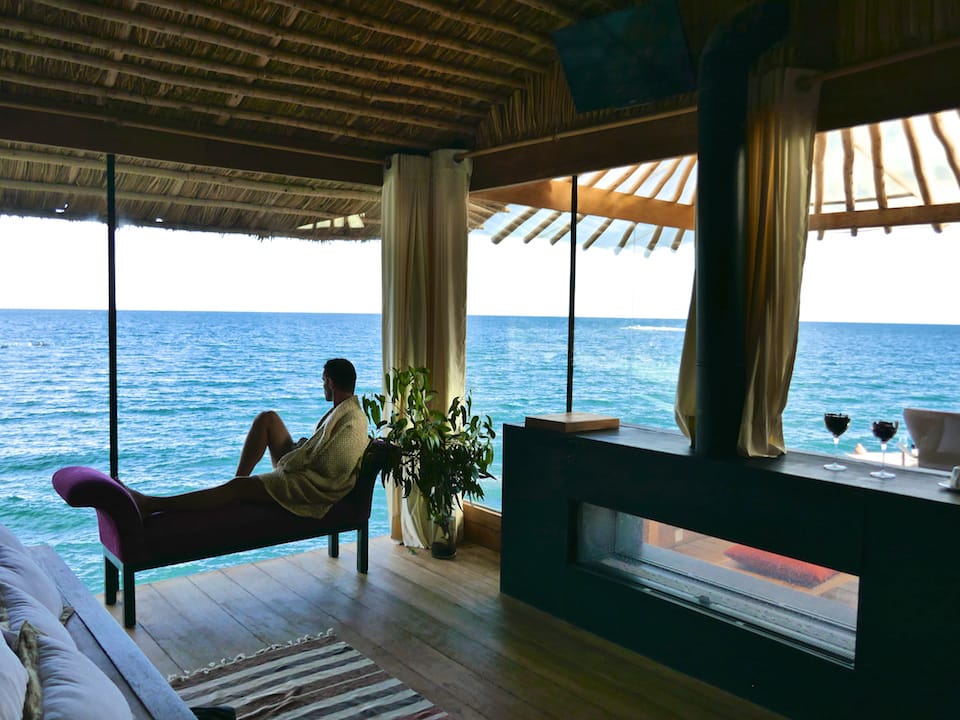 When we were planning our trip to Peru, we were close to skipping Lake Titicaca altogether, mainly because of all the bad press it receives about being so touristy. However, if you avoid the tourist traps, you will discover some of the most beautiful, serene, and tranquil places in Peru, such as Amantaní Island. You can have an authentic experience, living within a welcoming community, rich with culture and no foreigners for miles.
Amantica Lodge is located on a remote island on Peru's famous Lake Titicaca called Amantaní, which is around 3 hours from Puno by boat. As a result, fewer foreigners come here, making it far less touristy and more authentic. It has two exclusive suites offering incredible views over Lake Titicaca with private terraces, a fireplace, and delicious gourmet food using local ingredients like alpaca, fish, and quinoa. A unique experience definitely worth checking out and we definitely felt welcome as a gay couple.
---
About the Author: Nomadic Boys are gay couple Stefan and Sebastien, who quit their lives and jobs in London in 2014 and have been traveling around the world since. Nomadic Boys is their travel blog where they record their adventures from the different gay scenes they encounter around the world. Follow their adventures on Instagram and Facebook!
---